BANK AND FINANCIAL INSTITUTIONS (BFI) CONFERENCE
ONLINE ATTENDEE
The Association of Banks in Cambodia is organizing the Conference on Sustainable Finance, Financial technology (FinTech) and Financial Inclusion in Economics to be held in-person and on-line August 19-20, 2022. Sustainable and growth are the key themes in this conference's agenda. The conference will bring together leaders of the banking industry, experts and authorities to discuss the current trends in these topics and provide opportunities for exchange and potential collaborations. Another highlight of the event is the occasion for international participants to share their ideas and experience in person with their peers expected to join from different parts of the world. Attendees will be equipped with skills and knowledge needed to manage banking in a challenging digital economic environment.
The ABC has the honor to invite guest speakers from the following association/banks:
Association of Banks in Singapore (ABS)
Ernst & Young Global Limited (EY)
International Finance Corporation (IFC)
Techo Startup Center (TSC)
The Thai Bankers' Association (TBA)
UNESCAP
AGENDA
Day 1
08:30

-

09:00

Registration
09:00

-

09:05

National Anthem
09:05

-

09:15

Welcome Speech

Chairman of ABC

Speakers:

ymond Sia Say Guan
09:15

-

09:25

Opening Speech

Governor of NBC
09:25

-

09:35

Group Photo
09:35

-

09:50

Refreshment Break
09:50

-

10:30

Presentation #1:

Update Progress of Cambodian Sustainable Finance

Speakers:

. LONG VIBUNRITH
10:30

-

11:50

Panel Discussion #1: Sustainable Banking

1. Sustainable Banking – what it means for ASEAN By Mr. Russell Marsh, Green Finance Lead, ASEAN Low Carbon Energy Program (LCEP), EY Corporate Advisors Pte Ltd. – 20min 2. Mainstreaming Green Finance Products, Processes, and Policies to Mobilize Capital for the SDG By Dr Patrick Martin, Climate Finance Expert, United Nations Economic and Social, Commission for Asia and the Pacific (UN ESCAP) – 20min 3. Market perception and available resources to facilitate mainstreaming of sustainable finance in Cambodia By Mr. Kosintr Puongsophol, Financial Sector Specialist, Asian Development Bank

Speakers:

PATRICK MARTIN, . KOSINTR PUONGSOPHOL., . RUSSELL MARSH, VARABOTT HO
11:50

-

13:30

Networking Lunch
13:30

-

14:10

Presentation #2:

Scaling up Movables Finance for Green & Sustainable Development in Cambodia

Speakers:

. LIN HUANG
14:10

-

14:50

Presentation #3:

ASEAN Taxonomy

Speakers:

. EUGENE WONG WENG SOON
14:50

-

15:30

Presentation #4:

Economic Outlook

Speakers:

. POULLANG DOUNG
15:30

-

15:45

Refreshment Break
15:45

-

16:45

Panel Discussion #2:

How Digital Solutions created by banks can help improve financial inclusion?

Speakers:

HSHY THIAGARAJAN, a Borann, . CHAR SOPHEAP, . HONN SORACHNA, . ZOKHIR RASULOV
16:45

-

17:00

Group picture
Day 2
08:30

-

09:00

Registration
09:00

-

09:05

National Anthem
09:05

-

09:10

Welcome Speech

Speakers:

. RATH SOPHOAN.
09:10

-

09:50

Presentation #5:

Cambodia Payment Roadmap

Speakers:

. OUK SARAT
09:50

-

10:05

Refreshment Break
10:05

-

10:45

Presentation #6:

Regional Digital Trade Transformation

Speakers:

. KOBSAK DUANGDEE
10:45

-

11:25

Presentation #7:

Web 3.0

Speakers:

. SOPNENDU MOHANTY
11:25

-

12:05

Presentation #8:

ASEAN Banking Interoperable Data Framework

Speakers:

. RISHIRAJ SINGH, . IRENE LIU, . PHAL-CHALM THEANY
12:05

-

13:30

Group picture & Networking Lunch
13:30

-

14:10

Presentation #9:

Cambodia E-government & Digital Framework

Speakers:

H.E Dr. Nguonly Taing
14:10

-

14:50

Presentation #10:

The Perspective of UNCDF for the growth of Banking and Financial Institutions in the New Generation, Particularly in the Post Covid-19 Context.

Speakers:

. CHRISTIAAN LOOTS
14:50

-

15:05

Refreshment Break
15:05

-

16:05

Panel Discussion #3:

How to leverage digital to promote financial education and literacy in the Post Covid-19 Context

Speakers:

NG Koy, Ms. Ivana Tranchini, S. HENG THIDA, S. PEN BOPHA
16:05

-

16:15

Group Photo & The End of Conference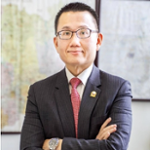 ymond Sia Say Guan
CHAIRMAN OF THE ANNUAL EVENTS COMMITTEE OF ABC AND CEO OF CANADIA BANK
Mr. Raymond Sia currently serves as Chief Executive Officer and Executive Board Director of Canadia Bank. Prior to joining Canadia Bank, Raymond served in various senior management and leadership roles with international and regional banks in Malaysia and Vietnam, namely Public Bank, Standard Chartered Bank and Hong Leong Bank Vietnam where he was the Chief Executive Officer/General Director. He has more than 25 years of banking, treasury and financial services experience across multiple senior management roles in Malaysia, Vietnam and Cambodia.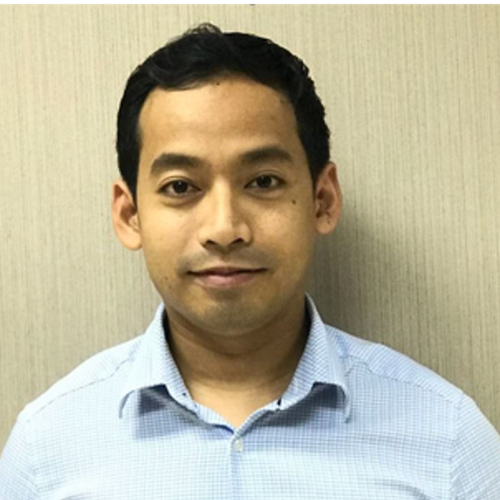 . LONG VIBUNRITH
Deputy Director of Exchange Management Department
Mr. Long is a Deputy Director at the Exchange Management Department with core responsibility focusing on foreign reserve and domestic exchange rate management. Outside of these core responsibility, Mr. Long is a member of the sustainable finance team at the National Bank of Cambodia developing strategy and action plans on this agenda. He is the nominated representative of the NBC for sustainable finance work on various international platform such as the Network for Greening the Financial System( NGFS) and various other working groups under ASEAN such as the working committee on capital market development, Senior Level Committee's task force on sustainable finance and working group on sustainable finance taxonomy. In his role managing the foreign reserve, he also leads a separate team to incorporate ESG into the investment of reserve with NBC among first central bank in the region to invest in ESG rated bonds. Mr. Long graduated with a bachelor's degree in commerce at the University of New South Wales in Australia and a Master of Science in finance at the University of Luxembourg. He is also a CFA chartered holder.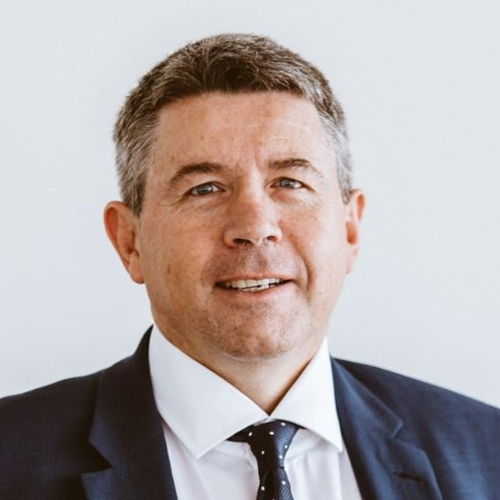 PATRICK MARTIN
Climate Finance Expert at UN ESCAP
Dr Patrick Martin is an environmental law and finance specialist. Patrick has over two decades of professional experience in the Asia Pacific region, including legal practice, international development, and investment banking, with a sound knowledge of the challenges pertinent to the region's climate policies, mechanisms, and markets. Patrick's well-rounded understanding of the issues allows him to advise from a broad perspective and deliver practical outcomes for his clients. Patrick has post-graduate qualifications in finance and environmental law and completed his PhD at UNSW, examining the implementation of climate law in developing countries. Currently, Patrick is working with the United Nations Economic and Social Commission for Asia and the Pacific (UN ESCAP) on climate finance issues in the region.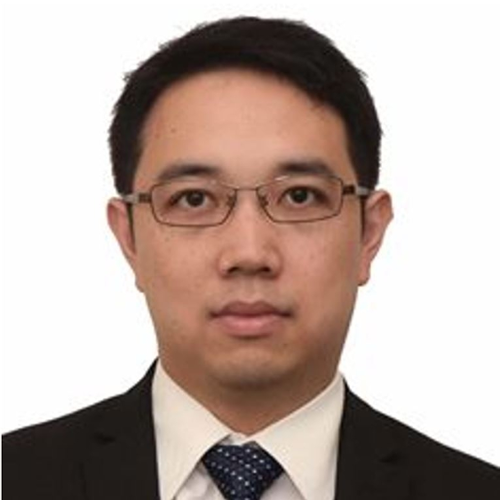 . KOSINTR PUONGSOPHOL.
Financial Sector Specialist Economic Research and Regional Cooperation Department at Asian Development Bank
Kosintr Puongsophol, a national of Thailand, has been Financial Sector Specialist in the Asian Development Bank (ADB) since April 2016. He supports ADB's Financial Cooperation and Integration team in promoting financial market integration in ASEAN and ASEAN+3. He is a member of Secretariat team of the ASEAN+3 Asian Bond Markets Initiative (ABMI), an initiative established by the Association of Southeast Asian Nations (ASEAN) and the People's Republic of China, Japan, and the Republic of Korea to develop local currency bond markets and promote regional financial cooperation and integration. He is leading the ABMI's initiative to promote sustainable finance development in ASEAN+3. Prior to joining ADB, he worked for the Thai Securities and Exchange Commission (SEC), where he was in charge of developing an international cooperation strategy and representing the SEC at international meetings such as the ASEAN Capital Markets Forum (ACMF), APEC Asia Region Funds Passport technical working group to promote intraregional fundraisings and investments. He was also in charge of drafting regulations to facilitate fund-raising activities such as regulations for initial public offerings and depositary receipts.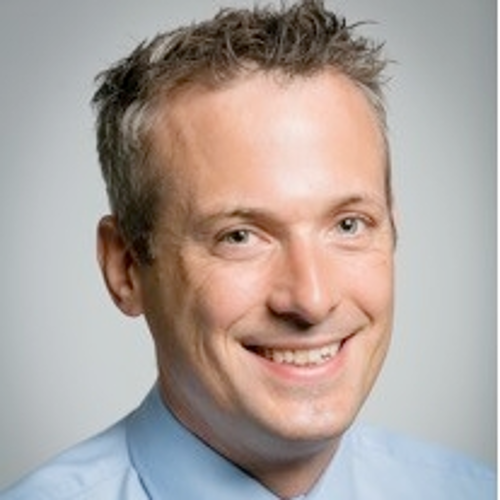 . RUSSELL MARSH
Green Finance Lead, ASEAN Low Carbon Energy Program (LCEP) at EY Corporate Advisors Pte Ltd.
Russell is a sustainable finance, carbon and renewable energy specialist, with over 20 years' experience in the UK, Australia and Southeast Asia. He currently works as an Associate Partner in EY's Infrastructure Advisory team focusing on carbon, the energy transition and sustainable finance. He leads the delivery of the UK government's ASEAN Low Carbon Energy Programme, a three-year programme focused on mobilising finance to support the low carbon transition across ASEAN. Prior to joining EY he led a two-year project for the Essential Services Commission (ESC) in Victoria, Australia, investigating the economic, social and environmental benefits of distributed generation. From 2009-2015 he was Director of Policy at the Clean Energy Council (CEC) in Australia, the industry association for the renewable energy sector. In this role he was responsible for the development and delivery of the CEC's policy and advocacy work plan. In 2014 he was the member of an expert panel appointed by the German government to review the work of the world-renowned Potsdam Institute of Climate Research. In 2015 he was the clean energy expert member of an Australian delegation to Germany to participate in expert symposium developing proposals to inform the formal Australian – German dialogue convened by German Chancellor Angela Merkel and (then) Australian Prime Minister Tony Abbott. From 1998-2008 he worked in various roles in the UK focusing on carbon and renewable energy policy. He was involved in the development of a number of the UK and EU climate policies.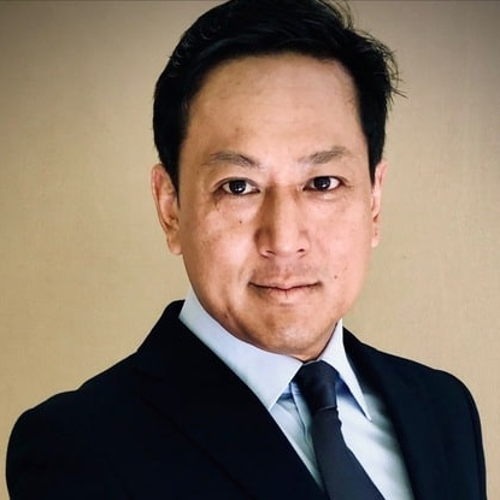 VARABOTT HO
Consultant at UNESCAP-GGGI
Varabott is French Cambodian and is currently consultant at UNESCAP-GGGI joint-project on Green & Transition Financing, and also Vice-Chairman of Green Energy Finance Committee and Treasurer at the European Chamber of Commerce in Cambodia (EUROCHAM). Varabott has more than 25-years' work experience in the Banking & Finance industry across Europe and Asia Pacific (more than 10 years), with an extensive international exposure to Investment Management, Private Equity, Bancassurance and Corporate Advisory missions. Before joining Eurocham, he worked at The Blue Circle and at the Association of Banks in Cambodia (IBF). In Europe, he worked in financial institutions such as Credit Suisse (12 years), Aberdeen Asset Management, AXA Insurance and Banque Hottinger. He holds an MBA from the University of Chicago Booth School of Business, is a Certified European Financial Analyst (The European Federation of Financial Analyst Societies – EFFAS and completed post-graduate Corporate Director Programme at Harvard Business School, the Bank Governance Programme at the University of Oxford, and Energy & Climate Change at Harvard Kennedy School.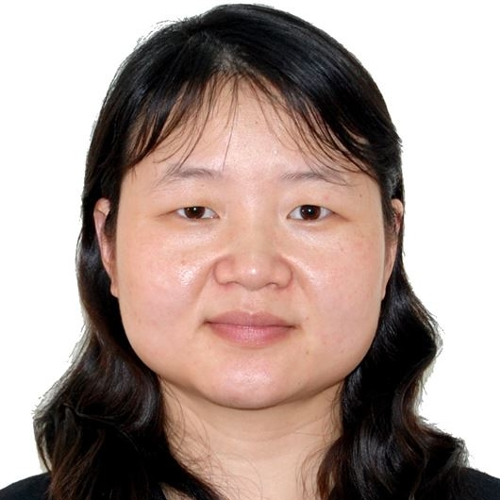 . LIN HUANG
Senior Financial Sector Specialist, Financial Infrastructure Lead, Financial Institutions Group (FIG), Asia and Pacific, at IFC
Lin joined IFC in 2001 and led a number of technical assistance and policy reform in the areas of credit reporting, secured transactions reform and movables finance development, risk management and asset and liability management of commercial banks, microfinance. In the area of microfinance, she managed the technical assistance work for multiple microfinance institutions. She also led a number of research works including SME Mapping in Sichuan and Zhejiang provinces, SME financing, the sustainable development of China's private sector, industrial clusters of Sichuan.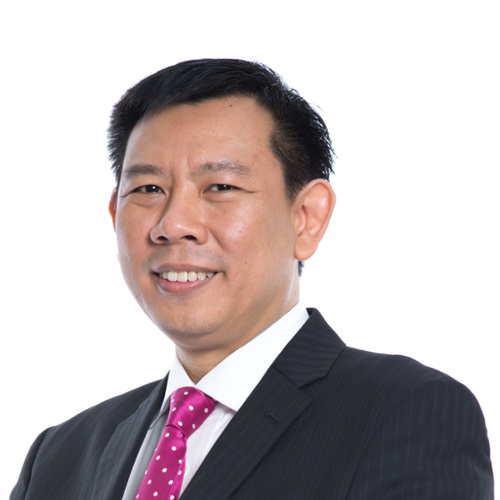 . EUGENE WONG WENG SOON
Chief Executive Officer at Sustainable Finance Institute Asia Limited ("SFIA")
Eugene Wong is the Chief Executive Officer of SFIA, an independent institute established to catalyse ideas on Sustainable Finance at the policy level in ASEAN, as well as propel action in support of those policy ideas. SFIA is the Host of the ASEAN Taxonomy Board. Eugene was previously the Managing Director, Corporate Finance & Investments of the Securities Commission Malaysia ("SC"). His portfolio covered IPOs, Corporate Bond and Sukuk issuances, Collective Investment Schemes and Take-overs. He oversaw the SC's ASEAN related initiatives and was a Chair of the Deputies of the ASEAN Capital Markets Forum and the Co-Chair of the its Sustainable Finance Working Group. In addition, he was a Co-Chair of the ASEAN Working Committee on Capital Market Development. He also served as a member of the Audit Oversight Board in Malaysia and was an Adviser to the Malaysian Accounting Standards Board. Eugene represents SFIA as an observer to the International Capital Market Association's Green Bond Principles, Social Bond Principles, Sustainability Bond Guidelines and Sustainability-linked Loans Guidelines Group. He is also a member of Climate Bonds Initiative's International Advisory Panel and an Independent Non-Executive Director of the Asia School of Business. Prior to joining the SC, Eugene held positions in a merchant bank, a stockbroking company and in the corporate finance division of an international accounting firm. Eugene is a Fellow of Chartered Accountants Australia and New Zealand, Fellow of CPA Australia and a Chartered Accountant of the Malaysian Institute of Accountants. He has an Advanced Diploma in Corporate Finance from The Institute of Chartered Accountants in England & Wales (ICAEW) and holds a B. Comm. from the University of Melbourne.
. POULLANG DOUNG
Senior Economics Officer at Asian Development Bank
Poullang joined ADB in 2009 and works on economic policy, macroeconomic monitoring, financial sector development, and non-sovereign operations. During 2015-2017 he took special leave from ADB and worked for Manulife. Before joining ADB he worked for the IFC/World Bank Group preparing, implementing, and monitoring private sector development projects in Cambodia's garment and agribusiness sectors. Poullang holds a Master of Public Administration from Georgia State University, the U.S. and a Bachelor of Business Administration from the Faculty of Business, Phnom Penh. Poullang is a Fulbright scholar and received a Faculty of Business scholarship for his bachelor's degree.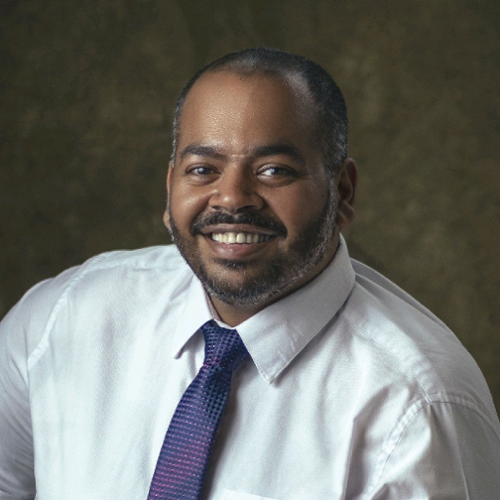 HSHY THIAGARAJAN
Manager, Strategic Communications at Prudential (Cambodia) Life Assurance
Akhshy Thiagarajan has 12 years of experience in insurance, research and communications in South Asia, Europe and Southeast Asia. He has worked in Cambodia for the last 5 years with Prudential Life Insurance where he has managed their delivery of products, ai powered healthcare features in their App Pulse and strategic communications. The focus of his work was to promote financial inclusion by making affordable healthcare and insurance accessible to all Cambodians. Prior to this he worked in the sustainable development in India and Europe. Akhshy has a Bachelors in Statistic and a master's is Environmental Sciences and Policy and is a part qualified Actuary.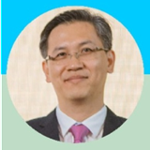 a Borann
CHAIRMAN OF CMA & CEO OF AMK
Mr. Kea Borann is the Chief Executive Officer of AMK since 2012 and the Chairman of CMA since 2018. He has been with AMK since 2004 in different roles, and has held various leadership roles throughout the development of the organization, such as Finance Manager, Chief Finance Officer and Deputy CEO. Before joining AMK, he worked for another MFI as the Finance Director. He holds a BBA in Finance and Accounting. He received ACCA (Association of Chartered Certified Accountants) accreditation and was accepted as an ACCA member in 2008.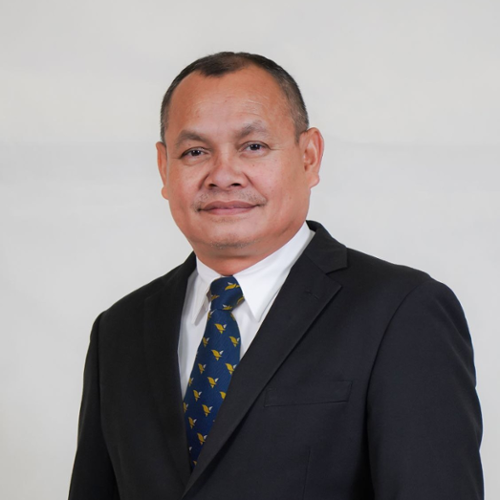 . CHAR SOPHEAP
Vice President & Head of Product Development Division at ACLEDA Bank Plc
He is a Senior Vice President & Head of Product Development Division who has covered on digital product transformation and project manager of ACLEDA Bank Plc. In addition, he is Chairman of Payment Committee of Association of Banks in Cambodia as well as a taskforce member of Interoperable Data Framework in ASEAN Bankers Association. He was born in 1973, started his career with ACLEDA Bank in July 1996, and was promoted as various management positions locally and abroad. He graduated bachelor's degree of Business Administration from Faculty of Business in 1996 and obtained master's degree of Business Administration from National University of Management in 2011 and attended the training courses and other local and international career development programs.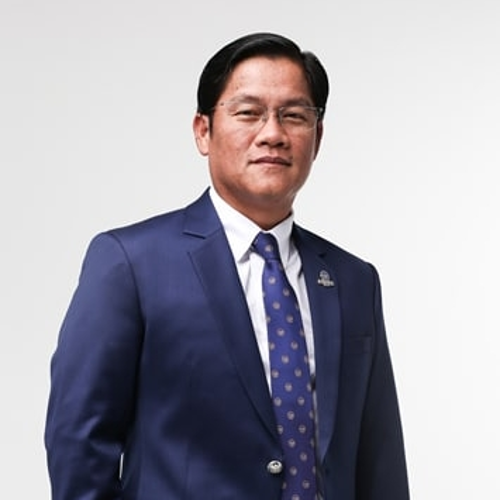 . HONN SORACHNA
Chief Executive Officer at Prince Bank Plc
Mr. Honn Sorachna is the Chief Executive Officer, the Managing Director, and one of the founding members of Prince Bank Plc. Mr. Sorachna has more than 10 years of experience in insurance, education, and banking. He has a great vision for Prince Bank Plc. and is focused on strategy and management to lead the Bank towards a bright future. He holds an M.A. in International Management from the Audencia Nantes Business School of Management in Nantes, France.
. ZOKHIR RASULOV
Chief Digital Officer at ABA Bank
Graduated from the Tashkent Polytechnic University (degree on Production Management) in 1999, started his career in IR Department of State Property Committee (SPC). In 2005-2007, worked at the World Bank project called "SMEs development through the use of IT technologies" as a Project Manager (Uzbekistan). Upon successful completion of the project, in 2007 joined the Visor Holding representative office in Tashkent as Business analyst. His banking industry experience starts in 2008 after joining the team of the Credit-Standard Bank, Tashkent, as Chief Marketing Officer. Afterwards was invited to join the ABA Bank team in April 2012 as Chief Marketing Officer. In June 2016, Zokhir headed the Digital Transformation Process of the Bank.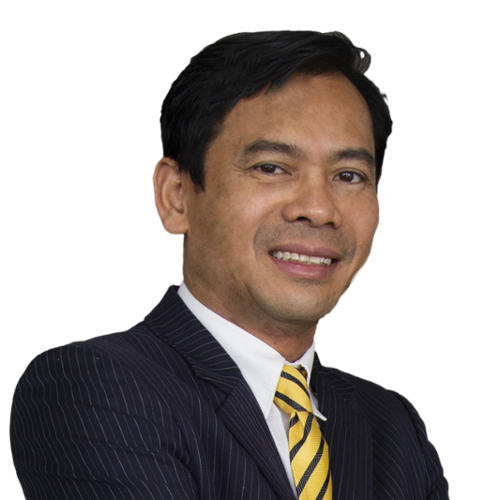 . RATH SOPHOAN.
Deputy CEO / Head of Community Financial Services of Maybank Cambodia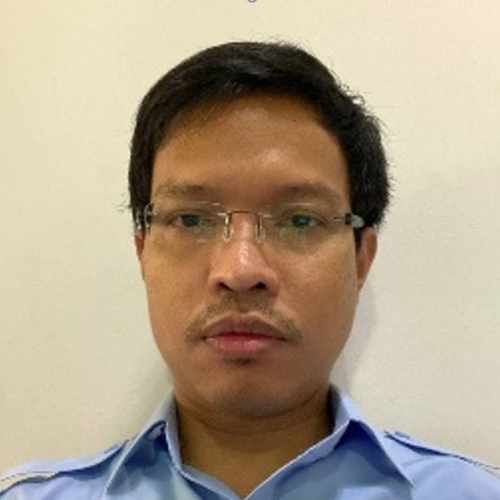 . OUK SARAT
Director of Payment System Department at National Bank of Cambodia
Mr. OUK SARAT currently serves as Director of Payment System Department, National Bank of Cambodia. His main responsibilities includes formulating payment system policy, strengthening regulatory and oversight framework, and enhancing cooperation among all stakeholders. Mr. OUK also engages in several financial sector initiatives i.e. financial sector development strategy, financial inclusion, financial stability, and financial integration. Before moving to Payment System Department, he spent his carrier as a bank supervisor. He joined the central bank in 2002.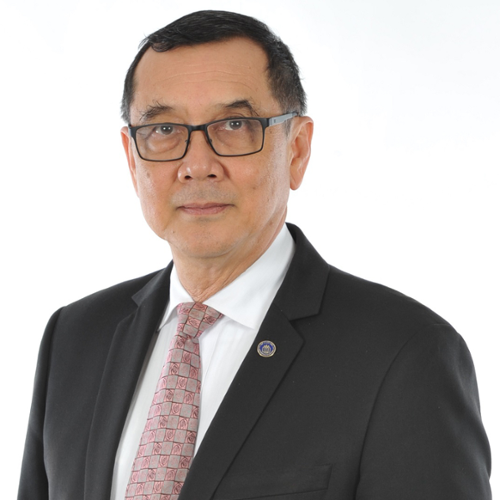 . KOBSAK DUANGDEE
Duangdee at Thai Bankers' Association (TBA)
Kobsak Duangdee has been the Secretary General of the Thai Bankers' Association (TBA) since January 1, 2015. He has BA in Accountancy (Banking and Finance) from Chulalongkorn University, Thailand and MBA (Finance) from University of Tennessee, Knoxville, USA. Kobsak has extensive experiences in finance and banking from both local and international financial institutions. He started his banking career with Siam Commercial Bank before joining Bank of Thailand. Then he spent more than 30 years with Scotiabank, Canada, leading businesses in Thailand, Lao PDR, Cambodia, and Myanmar. Later on, he was a Board Member of Thanachart Bank and Thanachart Securities. He also represents Thailand in the APEC Business Advisory Council (ABAC), ASEAN Business Advisory Council (ASEAN-BAC), and East Asia Business Advisory Council (EABC). In addition, he is a project leader of the ASEAN-BAC Digital Trade Connect.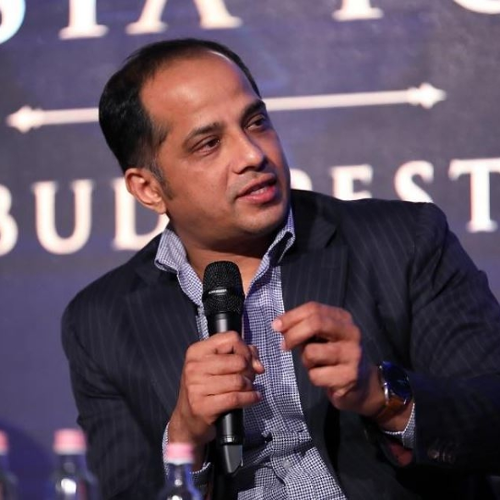 . SOPNENDU MOHANTY
Chief Fintech Officer at Monetary Authority of Singapore
Sopnendu Mohanty, currently the Chief Fintech Officer at the Monetary Authority of Singapore, is responsible for creating development strategies, public infrastructure, and policies around technology-driven innovation. Mohanty has over two decades of public and private sector experience in technology, operations, digital Finance, and investment strategies. Mohanty extensively engages with global technology and financial services ecosystems and has championed notable collaborative public goods like API Exchange (APIX), Singapore Fintech Festival, Payment Rails, Data exchange platforms, and experimental programs like UBIN. In addition, Mohanty advises many international global advisory bodies on Fintech, Innovation and Inclusion. Within five years of his leadership, Singapore has become a leading global Fintech hub producing unicorns and home to many vibrant fintech companies. He has co-authored several patented works in the application of digital technology in Finance and won many industry recognitions.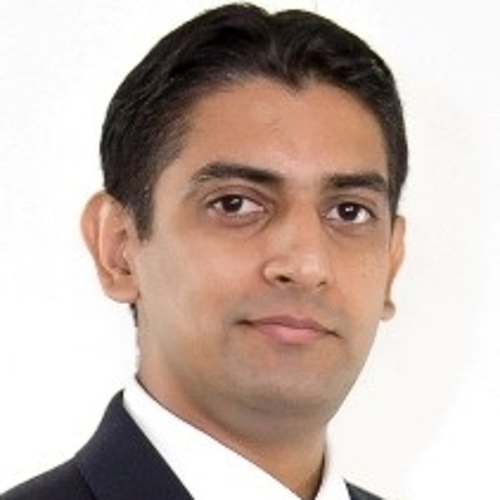 . RISHIRAJ SINGH
Executive Director of UOB Limited
Rishi is an Executive Director and Group Head of Enterprise Data Governance and Quality at UOB Limited. He is a thought leader in the information management area, with over 17 years of experience, across consulting and financial institutions. In his current role, he sets the enterprise data governance strategy, framework and policy, and also leads the data governance executions via bank-wide programs across data stewardship, data quality, data protection and privacy and more recently, data sharing. Rishi also plays an active role in industry data collaborations across Singapore as well as the ASEAN banking landscape, most recently in developing the ASEAN Banking Interoperable Data Framework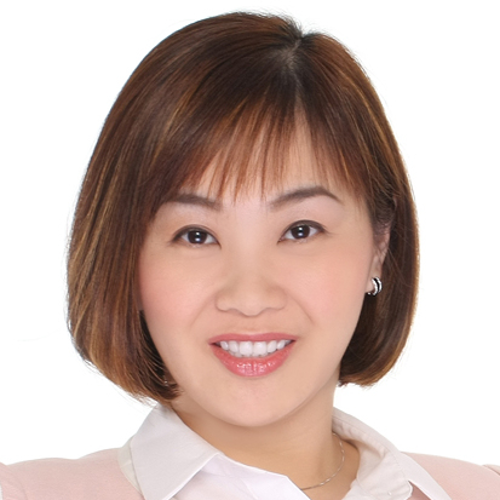 . IRENE LIU
Managing Director of APAC
Irene is a Managing Director with Accenture's Strategy and Consulting practice, leading their Southeast Asia's Digital Finance, Risk and Compliance practice in APAC. She sits on the Singapore Management University's Data and Analytics Board and is also an adjunct faculty with the University. She is also the co-Chair of the global Enterprise Data Management Council's Women Data Professionals APAC Board. She has issued multiple thought leaderships on RegTech innovation and been on multiple speaking events on Regtech and data. In the development of the ASEAN Banking Association Interoperable Data Framework, she has played a key role as a subject matter expert to advise the Taskforce and develop the Framework.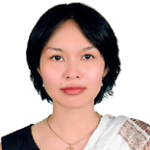 . PHAL-CHALM THEANY
Secretary General at The Association of Banks in Cambodia (ABC)
H.E Dr. Nguonly Taing
Executive Director, Techo Startup Center
Dr. Nguonly Taing has been appointed as an executive director of Techo Startup Center, which is a government-funded startup accelerator under the innovation arm of the Ministry of Economy and Finance of Cambodia. During his assignment, he has driven various startup accelerators including the Startup Cambodia national program, has led technical team to build Cambodia Data Exchange platform (CamDX), has been a principal investigator of FinTech research, and has led the applied research on Natural Language Processing. Besides, he has another active role as the Deputy Secretary General of the General Secretariat of Digital Economy and Business Committee where he coordinates the implementation of digital related projects, carrying out research activities and drafting policy under the policy framework of Cambodia's digital economy and society. Dr. Taing has more than 15 years of working experience in the software industry. Since 2009, he has been also a visiting lecturer on Distributed Systems and Machine Learning at the Royal University of Phnom Penh, Cambodia. Dr. Taing received his B.Sc. in Computer Science from Royal University of Phnom Penh in 2002, Cambodia, M.Sc. in ICT from Waseda University, Japan, in 2009 and Ph.D. in Computer Science from the Dresden University of Technology, Germany, in 2018.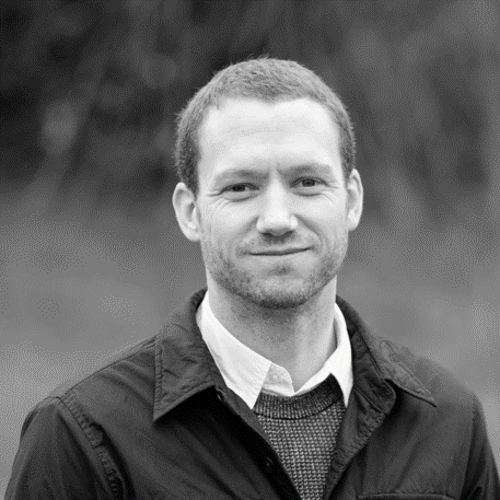 . CHRISTIAAN LOOTS
Programme Specialist – Making Access Possible Financial Inclusion Practice Area at United Nations Capital Development Fund
Christiaan is a development economist, with over a decade of experience in financial inclusion and the financial sector. Joining UNCDF in 2018 on the Making Access possible Programme (MAP), he has worked extensively in South East Asia and sub-Saharan Africa to create the evidence base for national level decision making and coordination around financial inclusion, with deep expertise particularly in livelihoods data. The MAP programme is currently working to bridge the gap between financial inclusion, inclusive growth, sustainable finance and the SDGs. Christiaan managed the country team that conducted the Cambodia Refresh Diagnostic in 2020/2021.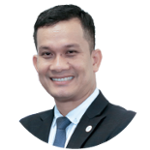 NG Koy
GENERAL MANAGER AT THE ASSOCIATION OF BANKS IN CAMBODIA (ABC)
Mr. Heng Koy is currently the General Manager of the Association of Banks in Cambodia (ABC). He graduated a master degree in Development Management and he trained as an Entrepreneur. He has more than 8-year experience in leadership and management roles and he also experience as Government Counterpart/Technical Advisor to Government/Ministries in multiple sectors included banking, health, education/training, social-enterprise business development and vocational/skills development.
Ms. Ivana Tranchini
Country Manager Visa Cambodia
Current Position and Responsibilities Ivana is Visa's Country Manager for Cambodia. In this role she is responsible for working with Visa's clients, and industry and government stakeholders to develop Visa's globally interoperable, secure and reliable payments network for Camodian consumers and businesses. Other Information Prior to this role, Ivana was Visa's Head of Products & Solutions for New Zealand & the South Pacific, where she led the industry efforts to implement Visa products and capabilities in a manner that created growth for the markets. She has also held Senior Sales and Corporate Communications roles for Visa in the Asia Pacific region for three years. Before joining Visa in 2013, Ivana had a 12-year career in corporate communications across payments and banking, as well as B2B consulting through global commnications agencies. Through her experience, Ivana has built a broad understanding of payments from a global and local perspective. She has particular interest in the role of innovation in closing the gap between developed and emerging payments markets, and the learnings that can be shared across these markets relating to new technologies, regulation, ecosystem dynamics and operating models.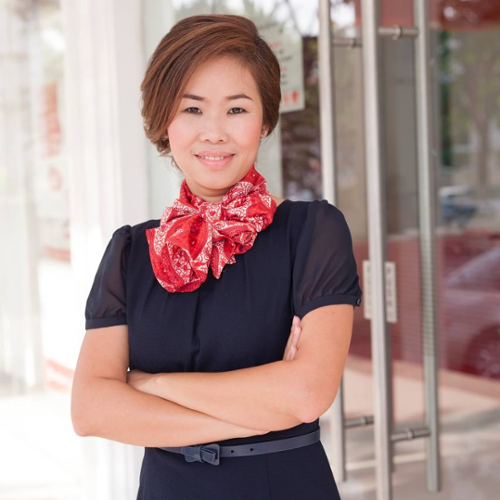 S. HENG THIDA
Managing Director of Learning Vision
Heng Thida is a Managing Director of Learning Vision. Before taking this role, Thida has 22 years working experience in international firms. She started her career as a salesperson in the import/export industry and later took on the challenge of becoming an Account Executive in an international advertising agency for four years before she left for Japan to pursue MBA program in International University of Japan. Upon her return to Cambodia, Thida took on a role as a consultant to the Mekong Private Development Facility on a World Bank programme. After she left IFC, Thida joint ANZ Royal bank for eight years where she assumed multiple management positions, from Head of Marketing to Head of Retail Support and then Head of Sales and Distribution. Later on, she had jointed a regional bank, Thida was responsible for the overall management and financial performance of CIMB Consumer Banking, and her duties include customer experience, product development, sales and distribution, and credit management. Thida set up business strategies and also takes care of Branch Distribution, Preferred Banking, Mortgage, Auto Loan and Credit Cards Portfolios.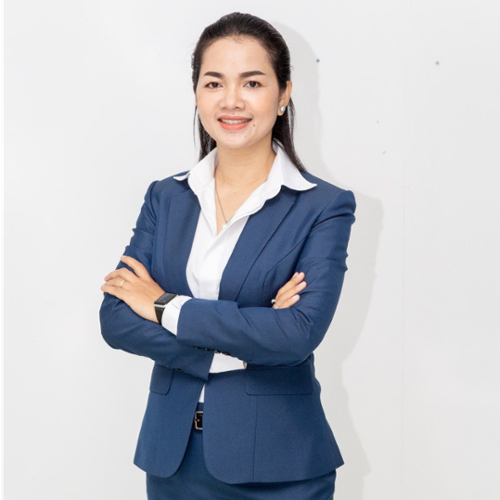 S. PEN BOPHA
CEO of Rithipul Co., Ltd
Mrs. PEN Bopha has impressive experience in educational and social development field. She started her career at a very young age secondary school teacher then a branch manager of a local NGO. From 2005 to 2008, Mrs. Bopha managed several projects under grants from several development agencies and donors, coordinating and working with more than dozen thousands of beneficiaries in Cambodia. Then she moves to International NGOs in Cambodia then International NGO in Asia region, where she works both in and out of Cambodia. She transformed herself from teacher and manager to become trainer and motivational speaker in Cambodia by being certified as one of OPERACY trainer. She trains leadership, personal development, motivation, facilitate team building to another dozen thousands of participants from 2012 till now. She's currently CEO of Rithipul Co., Ltd, and master trainer in Self Development, mentor and coach. She's also a Board member of Federation of Education Service in Cambodia and member of Cambodian Women Entrepreneur Association and member of Cambodia Investor Club. Mrs. Bopha has great team building and motivational skills and an expert in staff capacity building. Both her management team and employees at Rithipul and other organization where she leads, are committed; self-managed and motivated to do their assignments. From 2020, she transforms herself to become Financial Literacy Trainer. Mrs. Bopha has worked in the fields of management, organizational development, and human resource management for more than15 years. Her areas of expertise are in strategic management, Supervisory Skills, motivation, organizational development, leading with emotional intelligence and leadership. She holds bachelor's degree in accounting, master's degree in human resource management.