2ND ABC MEMBER BANKS MEETING – ONLINE
ONLY ABC MEMBERS
Article 22 Bi-Monthly Members Meeting
Notwithstanding the Annual General Meeting and the Extraordinary Meeting, the Bi-Monthly Members Meeting shall be held every two (2) months.
Article 24 Quorum of Members Meeting
A quorum for any Members Meeting shall be a majority (50+1 percent) of the total Members of the Association. Proxies present at a meeting shall be counted toward the presence of a quorum. In the event of there being no quorum, the meeting shall be adjourned to the same day of the following week at a place and time to be appointed. Should the number then present be insufficient to form a quorum, those present shall be considered a quorum; however, they shall have no power to alter, amend or make additions to any of the existing Articles.
AGENDA
Agenda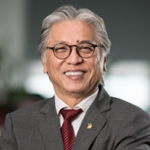 N YIN
Acting Chairman at The Association of Banks in Cambodia (ABC)
Bun Yin, 62, has over 37-year career in banking sector, the only Cambodian runs international bank, talented in his education and a capacity for foreign languages. In 1981, he started the banking career with the Phnom Penh Municipality Bank, an arm of the central National Bank of Cambodia which had been re-opened 18 months earlier. Bun Yin commenced as a credit officer and became Deputy General Manager of an international bank. In 2010, Bun Yin was headhunted by Malaysian-owned CIMB Cambodia and he took over the CIMB CEO since 2015.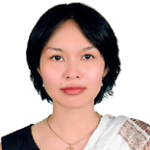 . PHAL-CHALM THEANY
Secretary General at The Association of Banks in Cambodia (ABC)
EK JONG IL
Treasurer at The Association of Banks in Cambodia (ABC)
Mr. Baek, Jong Il is CEO and President of Phnom Penh Commercial Bank (PPCBank), one of most innovative and fast growing commercial banks in Cambodia. Taking office from April 2021, he is poised to lead the second phase lift off of the bank with particular focus on efficiency and effectiveness delivering safe and easy banking. Before transferred to his new position, he had been working as the CEO of JB Asset Management Co., Ltd., one of subsidiaries of JB Financial Group, a major PPCBank shareholder. He also had been a member of PPCBank's BoD from September 2016 to August 2019, while holding position of CFO of Jeonbuk Bank, a direct major shareholder of PPCBank. Throughout over 30 years of experience in the financial industry, Mr. Baek was also an investment banker at Daishin Securities for 6 years, and his career extended to equity research at JP Morgan Securities covering financial sector and macro economy. He was also one of founding partners of Pegasus PEF in Korea, where he served as CIO. Mr. Baek was born and bred in Seoul, Korea. He took a degree in business administration at Korea University, Korea.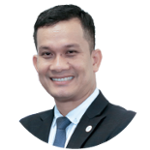 NG Koy
GENERAL MANAGER AT THE ASSOCIATION OF BANKS IN CAMBODIA (ABC)
Mr. Heng Koy is currently the General Manager of the Association of Banks in Cambodia (ABC). He graduated a master degree in Development Management and he trained as an Entrepreneur. He has more than 8-year experience in leadership and management roles and he also experience as Government Counterpart/Technical Advisor to Government/Ministries in multiple sectors included banking, health, education/training, social-enterprise business development and vocational/skills development.