ASEAN SAVINGS DAY WORKSHOP
Every year on October 31, Cambodia and members of the Association of Southeast Asian Nations (ASEAN) mark the ASEAN Savings Day. This is in line with World Savings Day, which was established on October 31, 1924, during the 1st International Savings Bank Congress in Milano, Italy. The World Savings Day is to encourage people to put their savings in banks or other formal financial institutions rather than keeping it under their mattress.
The ASEAN Savings Day (ASD), an initiative of the ASEAN Working Committee for Financial Inclusion, aims to raise public awareness on the importance of savings in line with the efforts of promoting financial inclusion in the ASEAN region. Saving is crucial for future needs and emergency, thus the ASEAN Savings Day helps to promote the culture of saving, which will help mobilize savings and contribute to better financial management.
Cambodia, like its ASEAN peers, has been promoting and enhancing financial inclusion through its National Financial Inclusion Strategy 2019-2025. One of the main priorities in Cambodia's National Financial Inclusion Strategy (NFIS 2019-2025) is to encourage people to save. The objective here is to enhance financial inclusion by increasing access to quality formal financial services, reducing financial exclusion of women by half from 27% to 13%, increasing usage of formal financial services from 59% to 70% by 2025 as well as improving household welfare and supporting economic growth.
Financial inclusion plays a crucial role in poverty reduction in Cambodia. Enabling the underserved population or small and medium enterprises (SMEs) to access affordable financial services would create and broaden potential economic activities across the sectors, according to ASEAN's report on Measuring Progress Financial Inclusion in Selected ASEAN countries 2020.
Cambodia has made great strides in promoting financial inclusion through countrywide and market-oriented financial sector development, enhancement of financial literacy through all means, reduction of cost in using financial services to a reasonable level, and enabling financial infrastructure and Fin-Tech development for more convenient and more efficient access to financial services, the report noted.
To achieve these objectives in Cambodia's National Financial Inclusion Strategy (NFIS 2019-2025), various priority activities have been identified. They include:
Promoting savings in formal financial institutions (MDIs and Banks),
Promoting innovative credit products for SMEs,
Enabling the expansion of payment system capabilities,
Improving broader access to insurance, and
Increasing consumer empowerment and protection, and financial sector transparency.
AGENDA
Agenda
09:00

-

09:30

Registration
09:30

-

09:35

National Anthem
09:35

-

09:45

Welcome Remarks by Vice-chair of The Association of Banks in Cambodia

Speakers:

N YIN
09:45

-

09:55

Remark by Chairman of Cambodia Microfinance Association

Speakers:

a Borann
09:55

-

10:05

Opening Remark by Assistant Governor and Director General of Banking Supervision at the National Bank of Cambodia

Speakers:

E RATH SOVANNORAK
10:05

-

10:15

Photo Session
10:15

-

10:30

Video Display
10:30

-

11:20

Panel Discussion: Save Money For A Better Future and Financial Safety Net

Speakers:

. HEAN MENGHONG, . MEN PHEAKDEY, . RATH SOPHOAN.
11:20

-

11:30

Closing Remark by Chairman of Cambodia Microfinance Association

Speakers:

a Borann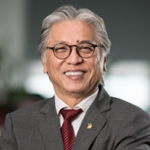 N YIN
Acting Chairman at The Association of Banks in Cambodia (ABC)
Bun Yin, 62, has over 37-year career in banking sector, the only Cambodian runs international bank, talented in his education and a capacity for foreign languages. In 1981, he started the banking career with the Phnom Penh Municipality Bank, an arm of the central National Bank of Cambodia which had been re-opened 18 months earlier. Bun Yin commenced as a credit officer and became Deputy General Manager of an international bank. In 2010, Bun Yin was headhunted by Malaysian-owned CIMB Cambodia and he took over the CIMB CEO since 2015.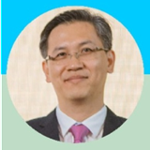 a Borann
CHAIRMAN OF CMA & CEO OF AMK
Mr. Kea Borann is the Chief Executive Officer of AMK since 2012 and the Chairman of CMA since 2018. He has been with AMK since 2004 in different roles, and has held various leadership roles throughout the development of the organization, such as Finance Manager, Chief Finance Officer and Deputy CEO. Before joining AMK, he worked for another MFI as the Finance Director. He holds a BBA in Finance and Accounting. He received ACCA (Association of Chartered Certified Accountants) accreditation and was accepted as an ACCA member in 2008.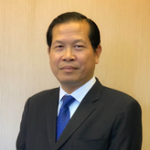 E RATH SOVANNORAK
DIRECTOR GENERAL OF BANKING SUPERVISION, ASSISTANT GOVERNOR OF NATIONAL BANK OF CAMBODIA (NBC)
H.E Sovannorak, a Cambodian national, joined the National Bank of Cambodia in 1988 and has held a variety of positions in the NBC such as Deputy and Division Chief in the Exchange Management Department, Branch Manager of NBC's Kampong Thom Branch, Deputy and Director of Banking Supervision Department and Deputy Director and Director General of Banking Supervision. His thirty two-year service has been committed to the banking system reform in Cambodia. In these last few years, H.E Rath Sovannorak has actively participated in various conferences and seminars in the country and abroad regarding the regulatory framework in banking and microfinance supervision and the mobile banking services. Currently, He is also a member of some committees within the National Bank of Cambodia such as Financial Stability Committee, Monetary Policy Committee, the Banking Supervision Committee, and he is also a Board Member of National Accounting Council. H.E Sovannorak holds a Master Degree in Financial Economics from the University of London, England and a Master Degree in Development Economics from the Williams College, MA, USA.
. HEAN MENGHONG
Head of Deposit at WB Finance
Menghong joined WB Finance as Head of Deposit in February 2021. He has more than 16 years of experience in research, education promotion for child, insurance and deposit sale in research institution, organization, insurance companies and MDIs (Amret/AMK). Menghong holds a Bachelor's Degree in Economics and MBA from Norton University.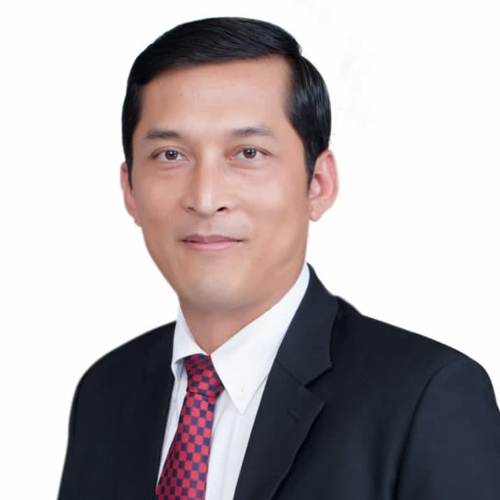 . MEN PHEAKDEY
Director, Macro-Surveillance and Supervisory Data Management National Bank of Cambodia
Mr. Men Pheakdey, a Cambodian national, has joined the National Bank of Cambodia since 2000. He has experience in supervision career including Off-site surveillance, regulations and On-site supervision more than 15 years and last 5 years he responsible in dealing with supervisory Data management and Macro- Surveillance including Financial Inclusion and Market Conduct in banking sectors. More than this, he is also a member of Consultative team of Financial Stability Committee, a member of Banking Supervision Committee and a member of working group in ASEAN Working Committee on Financial Inclusion. Mr. Men Pheakdey holds two Master Degrees in Organization Development from Southeast Asia Interdisciplinary Development Institute (2016) and Finance from National University of Management (2006).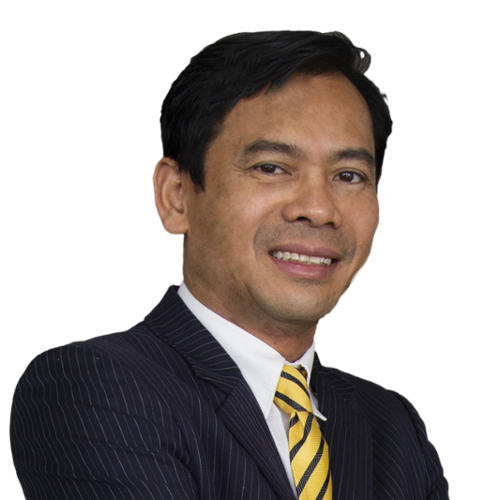 . RATH SOPHOAN.
Deputy CEO / Head of Community Financial Services of Maybank Cambodia